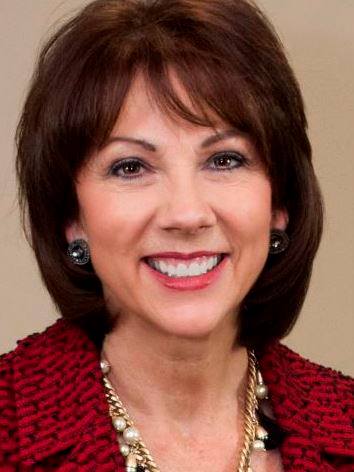 Hello!
I'm Sandie and I want to share with you my passion for real estate. I didn't seek real estate as my career…I was only looking for a job in fall of 1986. After working as an assistant for 18 months to a top Realtor, I realized how much I loved helping people buy and sell homes so I started my own business under the RE/MAX franchise at age 29. I had virtually no connections, just a heart to serve and a strong desire to succeed. At that time, interest rates were 9-10%, we had no fax machines, no internet and homes were viewed in something the size of a phonebook which came out weekly featuring a tiny 2" x 2" black-and-white ad of the house with a brief description & only a front photo. Realtors chose the houses to show their clients, not the other way around. I've kept up with the technological evolution of this business which is nothing short of astounding!
Over the last 31 years I have formed relationships with many of the top Realtors in the St. Louis Metro area. When there is an experienced professional on the other side you can trust the deal to go through in the most expedient way, with little-to-no drama.
Many of my clients have become friends who have referred me to their friends and family and now have been working with the second generation to buy their first house, which is such an honor and the best compliment a Realtor can receive.
A strong network of almost 200 RE/MAX Results Realtors, with monthly meetings of the top agents, has given me swift answers to challenges during a transaction from survey issues to inspection issues to finding the most skilled contractors via our Facebook group "Connect". In 31 years I have amassed an arsenal of the best contractors in all fields who are quick to respond to my clients' home issues. I am pleased to have a fine group of loan officers at 3 of the most esteemed financial institutions in St Louis which guarantees you an ideal transaction. Benefits like these have created a legacy of business loyalty and a constantly growing network of clients in a community I proudly call home.
I am also a real estate investor, rehabber and landlord for the last 31 years and through all of my mistakes and thousands of dollars in training seminars am able to give you sound advice in those fields, helping you avoid the costly mistakes I've made.
I love the chase, the competition, the negotiations, and closing a deal you worked hard on and won; that's what keeps me here. In my time in the business, I have become well-known and respected as a trusted source of market information, accurate price opinions, and the most valuable and efficient service. My strong position in the St Louis Metro real estate market is due to my long-standing record of performance in representing YOUR best interests.
You are not "just another sign in the yard" to me. But don't take my word for it. Check out my reviews on Zillow and dozens more on my Testimonials Page. In 2018, I earned #5 spot for RE/MAX St Louis Region which includes western Illinois up to Peoria and Eastern Missouri down to Cape Girardeau. I also rank among the top 1% of all Realtors from every company in the St Louis Metro Area (11,000 agents).

Call me, Sandie Hea, (pronounced "hey") at (314) 951-1908 to talk about your real estate needs in the St Louis area or Email me